History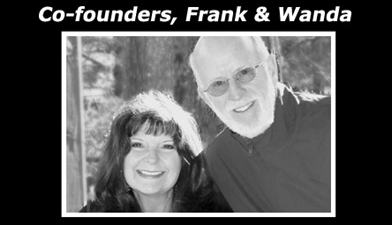 Used Car Buyers and Sellers In Virginia, DC, and Virginia Since 1970
Auto Buying Service was founded by Frank & Wanda Lewark in 1970. It was originally located near Fairfax Circle on Lee Hwy - now called Fairfax Boulevard.
In the 70's, Auto Buying Service was known by most as the dealer with all the Corvettes and Hot Rods- stocking as many as 15 Corvettes at a time. In 1982, the Lewark's daughter - Betsy - joined the business, in the finance department and then in sales. Today, she is the General Manager of their Prosperity Ave location.

The 90's were a time of change for Auto Buying Service. They moved from their Lee Hwy location, where they had been for 27 years, to their location on Prosperity Ave. When you walk in the door to their Prosperity Ave office, you just feel like sitting back with a cup of coffee and enjoying the relaxed atmosphere.

Washington's premiere automotive sales company!
Auto Buying Service was founded in 1970 with the idea of offering a complete automotive sales service, a service for both buyer and seller. ABS would stock an inventory of quality re-conditioned used cars and trucks but would also, in a unique twist, locate the exact vehicle a customer wanted if it was not in inventory. So, borrowing from the real estate concept, ABS began. Now, over 40 years later, thousands of Washingtonians, Maryland and Northern Virginia residents have found ABS to be the company of choice to meet their used automotive needs.
Auto Buying Service is committed to furthering your automotive education and preparing you for your next purchase. By offering tips gathered from over a century of combined experience with useful links and quality listings ABS can serve our global community better than ever. Please see our "Used Car Buying Tips" under the "Inventory" heading.
07/02 Press Release:
WANDA LEWARK BECOMES THE FIRST WOMAN TO WIN THE TOP AWARD GIVEN BY THE NATIONAL INDEPENDENT AUTOMOBILE DEALERS ASSOCIATION - N.I.A.D.A.
Wanda Lewark makes history by being the first woman to receive the coveted National Quality Dealer Award at the National Independent Automobile Dealers annual convention in Orlando, Florida. The 14,000 member association gives this award to one member each year and it is the highest award given by the National Association. State Quality Dealers from around the country compete annually for this award.

NIADA is among the largest national trade associations in the country and is the national voice of the independent automobile dealer industry. With its headquarters in Arlington, Texas, NIADA represents the nation's used car dealers to consumers, national legislators, federal regulatory agencies and the myriad of organizations involved in the multi-billion dollar used motor vehicle industry.

Wanda is the dealer/operator of Auto Buying Service, Inc., 2971 Prosperity Avenue, Fairfax, VA, and has been in the automobile business since 1962. She has held many offices at the State Association level including serving as President 1999-2000. Wanda currently holds two positions on the National level.

The coveted National Award is judged by professors from Northwood University in Cedar Hill, Texas, and is based not only on achievements in one's business but also looks at community involvement and service in the State and National Association.

Auto Buying Service is a 36 year old company founded on Christian principles. The company mission statement is as follows: "To establish a world class auto sales organization that will meet the needs of our customers in the buying and selling of used vehicles. Our desire is to provide a service that far exceeds that of our competition and to honor God in all we do. We acknowledge that without our valued customers there would be no business and without our faith there would be no true basis for serving."

Sales Hours
(703) 849-0080
| | |
| --- | --- |
| Monday | 9:00 am - 6:00 pm |
| Tuesday | 9:00 am - 6:00 pm |
| Wednesday | 9:00 am - 6:00 pm |
| Thursday | 9:00 am - 6:00 pm |
| Friday | 9:00 am - 6:00 pm |
| Saturday | 9:00 am - 5:00 pm |
| Sunday | Closed |